Heathrow Airport is launching a new campaign to celebrate the Elizabeth line's new route to Heathrow with an OOH and digital campaign.
Launched in mid-November, with a gradual deployment until January 2023, the new campaign of St Luke is designed to entice a new audience, particularly in London's East End, to book their next holiday through Heathrow. Tal Silverman's sumptuous macro photography draws the viewer into the idea of ​​a dream getaway via Heathrow.
Media across DOOH, static and motion, digital and social signage will feature along the direct link to Heathrow Airport on the Elizabeth Line with the invitation to "Board the Elizabeth Line to the UK's most connected airport in less than 60 minutes."
Four creative executions invite the viewer to savor the idea that their dream destination, vacation romance or duty-free treats – just got closer. As well as now accessible and quickly accessible global destinations; viewers can ponder finding something special at one of the 250 retail outlets or eat delicacies at one of the airport's departure lounge restaurants. Heathrow's new branded program for the campaign is "Leave as you wish to continue."
Meenal Varsani, Head of Marketing and Customer Engagement states: "With our unique new campaign, the viewer can immerse themselves in the opulent photography of a distant and exotic country, or our extensive range of pre-flight retailers – while planning their journey via the most connected airport. from the UK, Heathrow.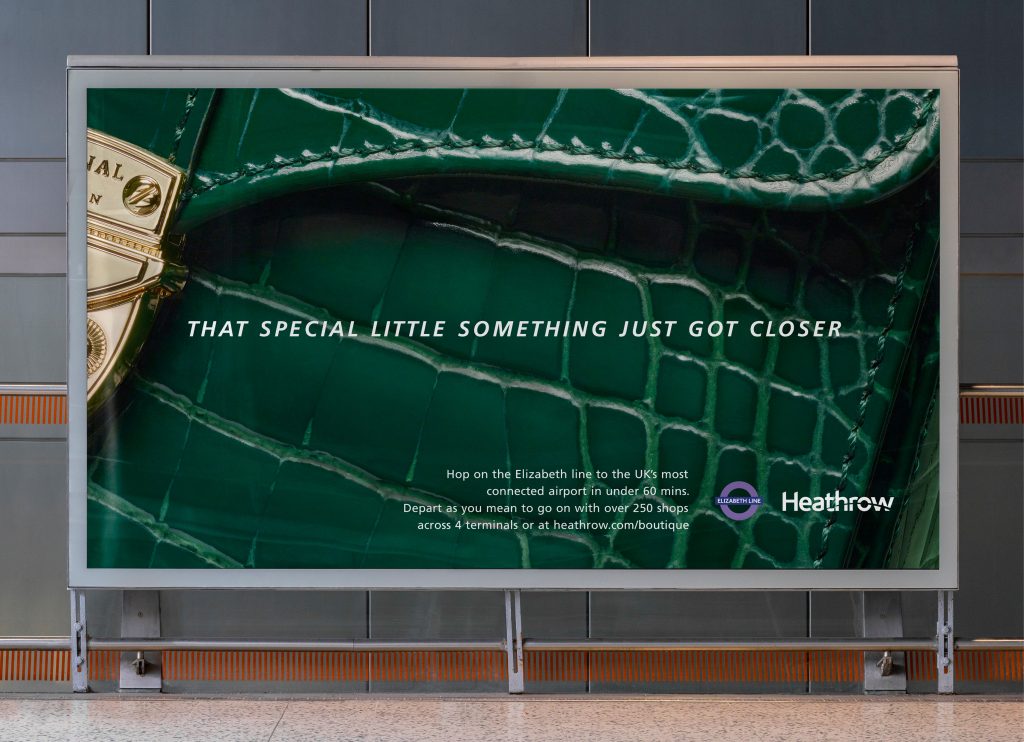 Richard Denney, Executive Creative Director at St. Luke's adds: "The Elizabeth Line is a huge game-changer for London and the South East, connecting thousands of east London holidaymakers and business travelers directly to the UK's most connected airport. Our campaign clearly shows how much closer they are now to their final destination, as well as the best shopping and dining experiences Heathrow has to offer.
Source: St Luke